Parent Teacher Association
The school has a PTA which meets regularly, at least each term.
The group organises fundraising and social activities throughout the year to provide additional resources for the school to help improve the learning environment for our children and staff.
It is a registered charity. Charity number 1196470
Chair - Robyn Bowen
Vice-Chair - Chloe Edwards
Secretary - Sharn Hughes (assistant - Dom Pugh)
Treasurers - Jo Hirons (assistant - Diana Stanley)
The school greatly appreciates the hard work and support of the PTA.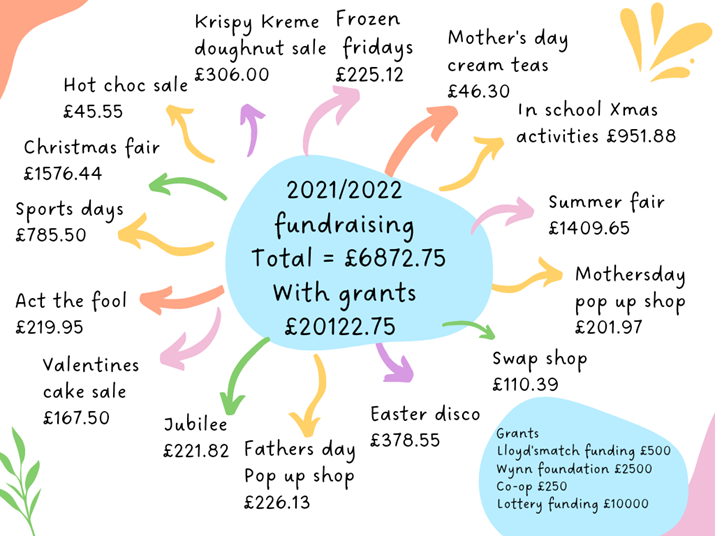 Documents
Committee roles and responsibilities