Uniform
We have a school uniform and the sweatshirt bears the school logo. This not only looks smart but promotes a positive image and a sense of pride in the school.
The school winter uniform consists of:
| | |
| --- | --- |
| Boys | Black or dark grey trousers with a white polo shirt and school sweatshirt |
| Girls | Black or dark grey trousers/skirt/pinafore dress with a white polo shirt and school sweatshirt or cardigan. |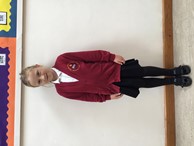 The summer uniform consists of:
| | |
| --- | --- |
| Boys | Black or grey shorts or trousers with white polo shirt and sweatshirt |
| Girls | Red gingham dress or black or grey shorts/skirt/trousers with cardigan or sweatshirt |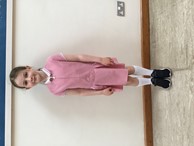 Sweatshirts and cardigans, polo shirts and coats can be obtained from the school office or you can order online direct from the supplier:
School uniform is available from Bristows. www.schoolwearfactory.co.uk
You can purchase online and your order can be delivered to school or to home for a small charge.
Children are requested to wear soft indoor shoes such as plimsolls which they should leave at school. Please ensure that all items are clearly named. Lost property will be displayed at the end of term and all unclaimed items will be disposed of.
Nearly new uniform sales are held throughout the school year. The wearing of jewellery by children of primary school age is inadvisable.
Therefore, only stud earrings will be allowed. The wearing of necklaces, bracelets, watches, etc. during P.E. lessons (including swimming) cannot be allowed under our Health and Safety Policy.
P.E. and Games
The children will need to change for all P.E. and Games activities. A white t-shirt and black shorts will be required for indoor activities. For outside work on the field or playground a pair of trainers will be needed. In the colder months a tracksuit can be worn. P.E kits should be kept in school all week in a small bag marked with the child's name. PE kit/swimming bags are available to purchase from the school office.
Equipment
The school supplies the basic equipment. Book bags may be purchased from the school office. Any items that the children wish to bring in such as felt tip pens, etc. are solely their responsibility and should be clearly labelled.