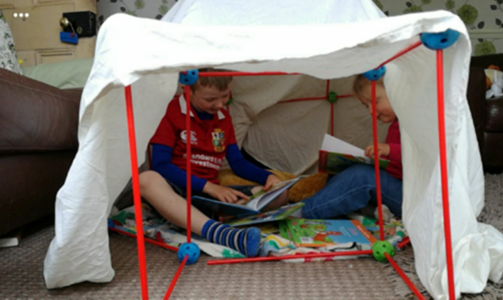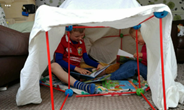 Creating a literate environment at home.
There are many opportunities to engage children in talk and literacy practices in the home. It is important that adults encourage children to notice the ways in which literacy is used in our everyday lives.

Here are some ideas of things you can do to help your child at home…..
Actively engage in talk with the children – saying more than is necessary;
Provide opportunities to engage with reading and writing in play – e.g. providing menus, price lists, appointment books, maps, instructions, leaflets, notebooks and pencils, reference books, charts, etc.
Read and enjoying books – both with the children and independently.
Read environmental print: names of shops, streets, and places; street signs, labels and logos on clothes, bags, t-shirts, games and toys; print on transport, such a buses, trains and taxis
Sing lots of nursery rhymes together. Which words rhyme?
Take your child to the library. Let them choose exciting books and get a library card.

Show your child how much you love reading. Use expression and humour when reading to them.                                                 
Give your child their own short shopping list with words and pictures.
Play I spy.
Turn on the subtitles on the TV.
Label toy storage with words and pictures.
Choose a picture. Talk about it together. Ask your child to label parts of the picture, write a simple caption (e.g. a pet cat) or one or more simple sentences about it (e.g. The cat has a blue eye.)              
Role play.
Send letters and postcards to family and friends.