Welcome to Nursery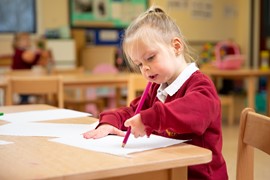 Welcome to Nursery
Our aim is to provide a friendly, inclusive and stimulating environment in which children feel safe, healthy & happy to learn. We provide learning opportunities and environments that encourage children to explore, make decisions ​and grow. Our topics and themes are carefully planned to capture the children's interest and imaginations.
We are a Teacher led Nursery and have a wonderfully caring team of practitioners who are experienced and trained to nurture, care for and inspire every child in our care, therefore providing the best start and education for your little ones.
For further information please see the attached nursery brochure which contains much more details.  You are most welcome to come and visit for a look around and meet us all.
Things to do at home to enhance learning.
There are lots of activities that can be done to enhance your child's learning at home. Developing social skills, physical skills, and speaking and listening are important key areas we focus on.
Just being with you, talking, helping, sharing, interacting, reading and, importantly, playing will all help their development. Try to make things fun, even the household chores, as they will be keen to help!
Below are some websites with different ideas on for you to enjoy with your child. Please note that some of the suggestions will not be possible at this point in time, but others can be done at home or in your garden. Have fun!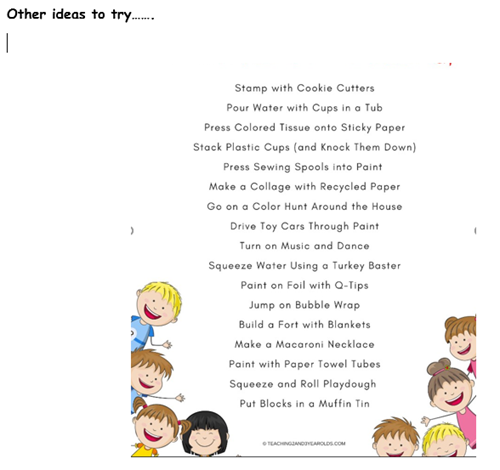 https://www.freehomeschooldeals.com/free-printable-30-day-lego-challenge-instant-download/