Welcome to Class 5!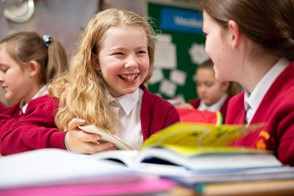 Transition information for year 6 students and parents
When children enter Class 5, we continue to develop their independence in preparation for secondary school. Children are expected to remember their homework and to have all their belongings required for the school day. As some new aspects of the curriculum can seem a little daunting at first, we encourage children to have a growth mindset and always have a go. Children know that mistakes are good as we learn from them. Please speak to Mrs Richardson if you have any questions about anything to do with the curriculum or the school day.
British Values Questionnaire - https://forms.office.com/r/0BV4JWRw9s
Homework
SPaG homework is set on a Thursday and due in the following Thursday. Reading and Maths homework are set on a Friday and due in the following Thursday.  In Class 5, children are given CGP workbooks to work from. Children are expected to complete weekly homework in Maths, Reading and SPaG (Spelling, Punctuation and Grammar). Children will have ten spellings to learn a week. These will be set on a Monday for a test the following Monday.
Children in class 5 are also expected to know all their times tables up to 12 x 12 and recall them at speed. Games on the computer can help with this. https://www.topmarks.co.uk/maths-games/hit-the-button (times table and number facts game)
Reading
Alongside their weekly homework, class 5 are expected to read with an adult at least 5 times a week and have their reading record completed. Even for fluent readers in year 5 and 6, it is vital to maintain regular reading. Discussions with your child on the books they are reading is important to help their level of comprehension in what they have read. In class 5, we continue to work on being fluent readers, reading with expression and to understand the meaning of new vocabulary.
We have recently bought a new range of exciting books within our class book corner and in the school library which we encourage children to get engaged in.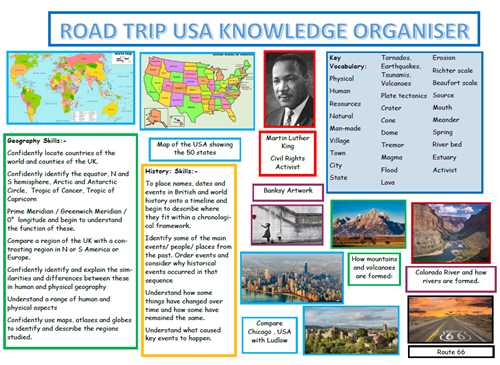 Topics
Autumn:   It's all Greek to me!            
Spring: One is not amused (Victorians)
Summer:    Road trip USA
Science topics
Autumn: Electricity  / Animals including humans
Spring: Forces / Living things and their habitats
Summer: Properties of materials /  Living things and their habitats - micro-organisms
Visits / experiences
Autumn Term

Pioneer centre  

Islamic experience

Greek Day

Spring Term

Black Country Museum  

Victorian Day

Summer Term

Shropshire Hills Discovery centre
Useful information:
PE: PE is on Monday afternoon. However, children always need to have their PE kit in as this can sometimes change.
SATs: Towards the end of year 6, children take their SATs. We spend a lot of time preparing the children for these and make sure they are fully prepared for them. We try to minimise the pressure as much as possible on the children. However, we also encourage all children to try the best, as we do in all aspects of school life.
Children will complete a reading comprehension assessment, maths assessments (including arithmetic) and SPaG. Their writing is assessed throughout the year from different pieces of writing. There are plenty of websites with help towards these and revision material can be purchased during the year to help. Further information on the SATs will be given to parents at the SATs meeting each year.
Forest schools: Forest schools will take place for class 5 in the summer term.
Rewards
As children in class 5 are at the top of the school, we encourage them to be helpful around school, helping the younger children. Children are always expected to always demonstrate positive behaviour and try their best. Children can earn dojo points which they can add together and exchange for a reward.
Pencil cases
It would be useful if children in class 5 could bring their own pencil case into school to store their equipment. It would be even better if children had their own set of felt tips and pencil crayons to limit the sharing of equipment in class.
Useful websites:
http://www.primaryhomeworkhelp.co.uk/
Useful websites: