E-SAFETY
During safer internet week we have been sharing the stories of Digiduck. Please click on the picture below to read all about 'Detective Digiduck' which focusses on the reliability of online information.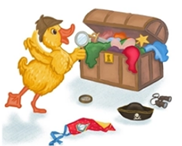 Please find link below for the "CEOP Saves the Day"  created by the digital leaders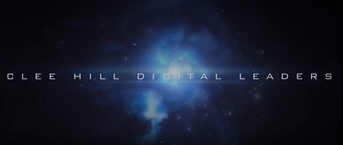 E-Safety is an important part of keeping children safe at Clee Hill Community Academy.  We have extensive security measures in place in school, which are monitored both internally and externally, to help safeguard pupils from potential dangers or unsuitable material. Any e-Safety incidents are recorded and managed in accordance with our E-Safety Policy, which can be found under the policy section of our website. The school's e-safety lead is the headteacher, Mrs Ceri Little. E-Safety is taught to all pupils explaining and demonstrating how to stay safe and behave appropriately online.
Acceptable Use Policies
Every year the acceptable use policy is reviewed by all pupils as part of the Safety Internet assemblies. The acceptable use policy statements for staff, volunteers, parents and pupils can be found on the policies page.
Support for parents
As a parent or carer you play a key role in helping your child to stay safe online. The links below  are here to support parents as you support your child to use the internet safely, responsibility and positively.
What to do if you come across something inappropriate online
CEOP (The Child Exploitation and Online Protection Centre) delivers a multi-agency service dedicated to tackling the abuse and exploitation of children in the real and 'e' world. Often it is referred to as an online 999. By clicking on the link below young people and parents can get advice on a range of issues such as viruses, hacking and dealing with bullying online.
If your child has experienced anything untoward on the Internet and you report something to CEOP please can you also inform school, we can then act upon this in school and support anyone else who has been put in a similar position. Thank you 
https://reportharmfulcontent.com/
Social media
In accordance with guidance from the Information Commissioner's Office, parents / carers are welcome to take videos and digital images of their children at school events for their own personal use (as such use in not covered by the Data Protection Act). To respect everyone's privacy - and in some cases protection- these images must not be published / made publicly available on social networking sites, nor should parents / carers comment on any activities involving other pupils in the digital / video images.